Interesting and Unusual Covers or Stamps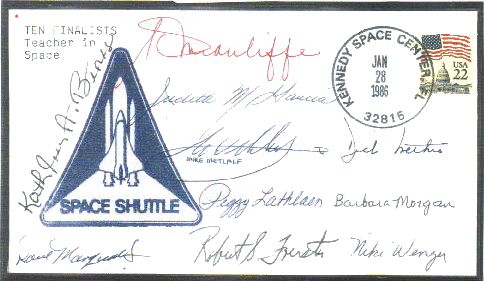 This cover, of which only two are known, must be the envy of all STS-51L Challenger Disaster cover collectors. It is postmasked on the day of the accident and contains the signatures of all ten Teacher-in-Space finalists.
Kindly submitted by Bob McLeod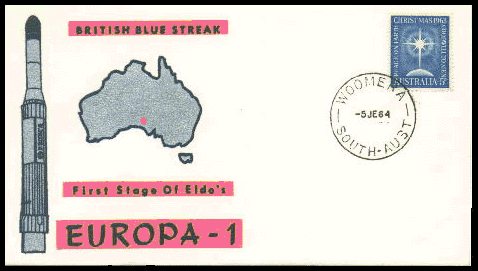 This is an example of the first known cover issued for rocket flights from Woomera, Australia.
Kindly submitted by Dr Ross J Smith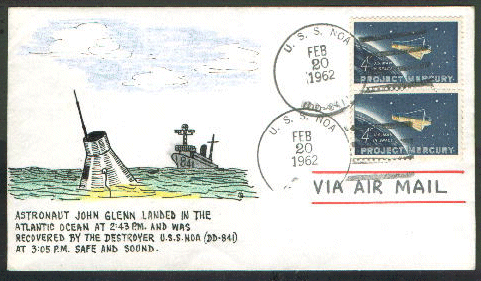 An interesting hand painted USS Noa MA-6 Prime Recovery Ship cover. Note that the cover was backdated by the ship's mail clerk.
Kindly submitted by Ross Smith
This page is maintained by Dr R J Smith .
Last modified on 14 July, 1998.